Emotional Freedom Techniques (EFT),  and Matrix Reimprinting are new and cutting edge techniques to process emotions, beliefs and patterns. They constitute an emotional version of acupuncture. EFT uses gentle finger tapping on 11 acupuncture points. These easy-to-learn tapping sequences, applied to the body, stimulate the proper flow of energy throughout acupuncture pathways which are called meridians. And while you are tapping, you tune into and focus on an issue and how it makes you feel.
Sometimes Pro EFT and Matrix Reimprinting achieves results where nothing else does.
How Do ProEFT and Matrix Reimprinting Work?
The ProEFT Practitioner searches out decisions made and programmed in childhood that are still affecting you today. These may produce unwanted behaviors and emotions to arise in the present. The goal of Pro EFT and Matrix Reimprinting techniques is to use tapping to rebalance the energy field as well as the physical and emotional body.
What will tapping do for you?
1. Resolves traumatic emotions and memories
2. Eliminates fears and phobias
3. Stops cravings
4. Alleviates chronic pain and migraines
5. Helps eliminate allergies and sensitivities
6. Releases stress and anxiety
7. Changes limiting beliefs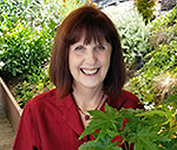 •Zoe Hansen is a Licensed California Acupuncturist & Nutritionist-20 years.
•Certified ProEFT Master Practitioner and Trainer in the San Francisco area (24 years).
•Practicing EFT since 1998 – Certificate EFT-Adv (Emotional Freedom Techniques).
•Certified Matrix Reimprinting Practitioner.
•Experience of over 12,000 sessions.
•Meditating for 40 years.
Cell Phone
415 317-1959
Email
zoewalton@sbcglobal.net